Area Attractions
Contact us today or make your reservations to visit us soon!
Llano Attractions:
1. Llano Country Opry brings country music each month to the historical LanTex Theatre on Main Street in downtown Llano. If you want to hear classic country music artists, don't miss this opportunity.
2. Local musicians can be heard at the Fuel Coffee House on Main Street each Tuesday evening.
3. No one can come to Llano without indulging in delicious mouth-watering barbeque. There are several restaurants that offer a variety of dishes to satisfy the hungry wanderer. Llano also offers delicious Chinese and Italian cuisine.
4. The Llano City Park provides a beautiful riverside setting for picnicking and relaxing by the flowing Llano River.
5. Festivals/events in the area:
World Series Team Roping , March
@LAST LLANO ART STUDIO TOUR, March
Llano Fiddle Festival, April
Llano Crawfish Open, April
Llano Pro Rodeo and Parade, June
Llano Rock'n River Fest, July
Llano Chuck Wagon Cook Off and Heritage Days Weekend, October
Starry Starry Nights, December
Snow Day, December
Area Attractions:
1. Enchanted Rock State Recreation Area is located on Hwy 16 just 18 miles south of Llano. It is a granite batholithic dome which is an excellent place for rock scrambling, hiking and picnicking. The summit offers breathtaking views of the Texas Hill Country.
2. Bald Eagle nesting site is a mere eight miles east of Llano on Highway 29. Eagles can be seen repairing their nest, bringing food to their eaglets and coaching their babies to leave the nest mid-December through early May.
3. Wild flowers bloom throughout the Hill Country from mid-February through late summer and sometimes into fall. The highways are an ocean of colors that change daily. Blues fade into yellow, then into reds and purples. Late spring into summer brings an array of spectacular colors as cactus and sage take over the flowering stage.
4. The Hill Country is full of wonderful wineries. The Llano area is no exception. Here is a short list of some of the wineries in the area: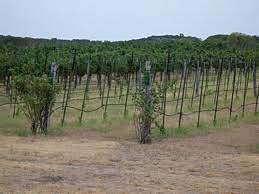 Fall Creek – Tow, Texas
Lost Creek – Sunrise Beach, Texas
Bell Mountain – Fredericksburg, Texas
Fredericksburg Winery – Fredericksburg, Texas
Becker – Fredericksburg, Texas
5. Buchanan Lake is an excellent place for enjoying water sports even when the lake is low due to drought. The fishing this year has so far been superior for Striped bass (aka Stripers), Hybrid stripers, White bass, Catfish and Crappie. You can enjoy some fantastic fishing with local guides, water sport rentals or simply relaxing on or in the cool waters. There are several additional lakes very close by as well: Inks Lake, Lake LBJ, Lake Marble Falls and Lake Travis to name a few.
6. Fredericksburg offers a plethora of things to do, such as antique shopping, dining, wineries or just enjoying the German history.